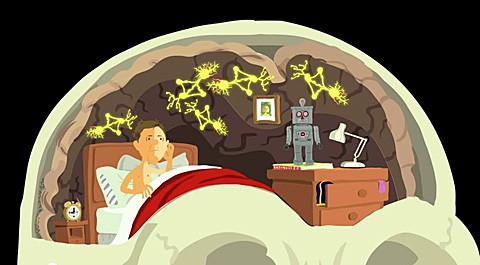 A new adorably-animated series from TED. TED Curator Chris Anderson shares his boyhood obsession with quirky questions that seem to have no answers.
 I agree with the YouTube commenter, who says, "I want this guy to sit next to my bed and ponder these things out loud while I go to sleep." Preferably on a dark, starry night.
Watch, AFTER THE JUMP...