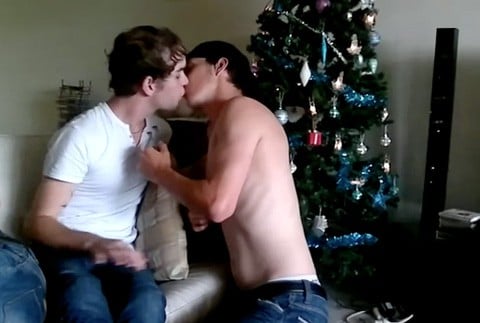 When friends get together over the holidays and end up drinking too much eggnog, they'll do stuff like dare a straight boy to make out with a gay boy. Which is what's happening here, according to our tipster.
However, a dare becomes much less of a dare when it's a desire, and the straight boy's more of a Kinsey 5.
Your morning wake up, AFTER THE JUMP...