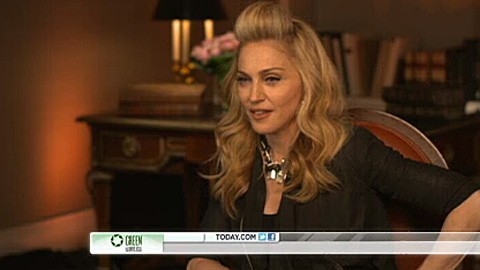 In an interview set to air tonight on Rock Center, NBC's Harry Smith asks Madonna how she can scold her daughter Lourdes for smoking cigarettes when she smokes them in her videos.
Says Madonna, in a reply that won't likely be bought by the American Lung Association: "That's just an accessory, Harry. There's a difference."
Watch, AFTER THE JUMP...
Visit msnbc.com for breaking news, world news, and news about the economy