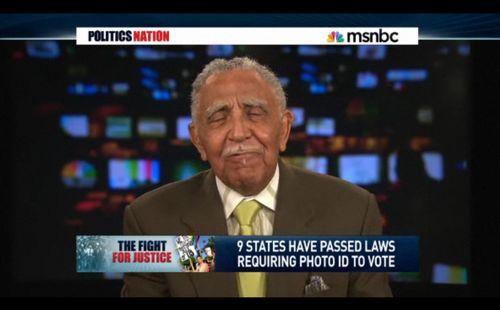 The Rev. Dr. Joseph Lowery is everywhere, all of a sudden, and not for the first time. The estimable, 90-year-old Rev. Dr. is the founder of the Southern Christian Leadership Conference and the Black Leadership Conference; he led the Montgomery bus boycott after Rosa Parks's protest and led the Selma To Montgomery march ten years later. Just last week he signed his name to a letter from black civil rights leaders endorsing Barack Obama's support of marriage equality, and now he's making his case on TV.
Note that the Rev. Dr. has undergone his own evolution on marriage equality. Just four years ago, he was adamant in his support of civil unions, but was uncertain about the "m"-word:
I've never said I support gay marriage. I support gay rights and I support civil unions. Like a whole lot of people, I have some difficulty with the term gay marriage. Because deep in my heart, deeply rooted in my heart and mind, marriage is associated with man and woman. So I have a little cultural shock with that. But I certainly support civil unions, and that gay partners ought to have all the rights that any other citizens have in this country.
Now he views the issue a little differently, as he explains to Rev. Al Sharpton AFTER THE JUMP ...
Visit msnbc.com for breaking news, world news, and news about the economy