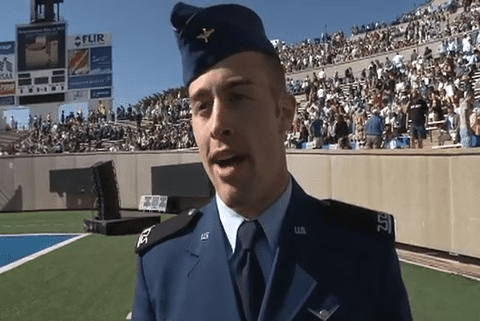 It was no ordinary graduation at the U.S. Air Force Academy in Colorado Springs yesterday, for it was the school's first commencement since the repeal of Don't Ask, Don't Tell, meaning that among the thousand or so cadets who received a diploma from President Obama there were for the first time openly gay men and women. And, shockingly, the sky didn't fall.

"Basically, it was just another day when DADT was repealed," Air Force Academy spokesman John Van Winkle told ABC News' Devin Dwyer. "No big changes, no real growing pains. Most of American society has become much more accepting of the LGBT community over the years since President Clinton made the forward-thinking choice in the early '90s to go from a strict no-gay policy to DADT."

Watch Dwyer's video report on yesterday's graduation, AFTER THE JUMP...