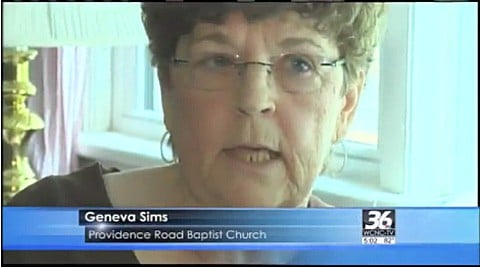 WCNC spoke to a few members of Pastor Charles Worley's Providence Road Baptist Church, asking them if they backed Worley's sermon advocating the imprisonment and killing of gays and lesbians within an electricified fence.
Said church member Geneva Sims: "He had every right to say what he said about putting them in a pen and giving them food. The Bible says they are worthy of death. He is preaching God's word."
Another, Stacey Pritchard, agreed: "Sometimes you've got to be scared straight. He is trying to save those people from Hell."
Watch, AFTER THE JUMP...