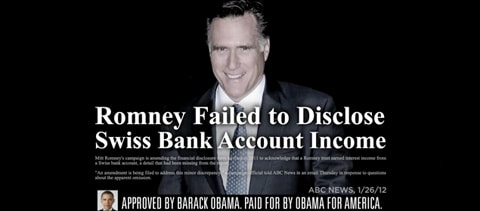 Obama's new campaign ad hits Romney on job outsourcing and corporate tax breaks, and a sneaky Swiss bank account.
"As a corporate CEO, he shipped American jobs to places like Mexico and China As Governor, he outsourced state jobs to a call center in India. He's still pushing tax breaks for companies that ship jobs overseas...It's just what you expect from a guy who had a Swiss bank account."
Watch, AFTER THE JUMP...