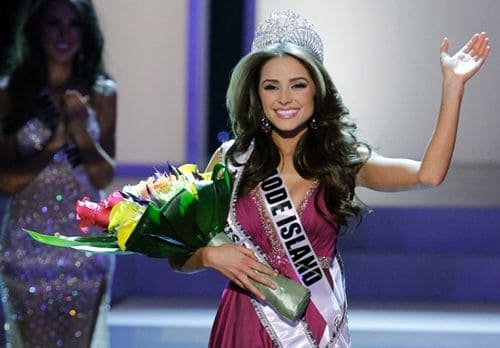 Olivia Culpo, a 20-year-old cellist from Rhode Island, took home the Miss USA crown last night moments after answering a Twitter question read aloud by judge Rob Kardashian, asking, "Would you feel it would be fair that a transgender woman wins the Miss USA title over a natural-born woman?"
Answered Culpo:
"I do think that that would be fair but I can understand that people would be a little apprehensive to take that road because there is a tradition of natural-born women, but today where there are so many surgeries and so many people out there who have a need to change for a happier life, I do accept that because I believe it's a free country."
Check it out, AFTER THE JUMP...