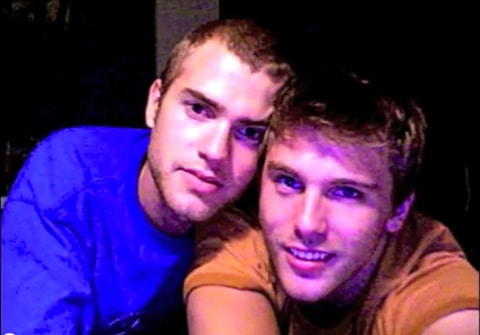 You may remember that earlier this year a man named Shane Bitney Crone posted a YouTube video about his late boyfriend, Tommy Bridegroom, who died a little over a year ago after falling off a roof.
A heart-wrenching video of how the men overcame familial rejection, bias and discrimination to build a solid and loving relationship, only to have it torn apart unexpectedly. Crone and Bridegroom's story went viral.

Now writer and director Linda Bloodworth-Thomason, known to many I'm sure as the creator of Designing Women, is making a movie about the men, whom she met a few years ago at a gay wedding.

Bloodworth-Thomason writes of meeting the men and what her movie, called Bridegroom, is all about:
It all began when I attended a gay wedding ceremony in Palm Springs, California. That night, a couple of unforgettable, young men named Shane and Tom joined my table. I learned they were Designing Women fans, madly in love and literally brimming with all their big plans for an exciting life together. Sadly, that possibility ended when Tom was killed in an accident last year. When I heard the news, I was haunted by the sheer weight of Shane's loss. Even though I barely knew them, their good-hearted demeanors and earnest love had made an indelible impression on me.
…
Tom and Shane were each other's first and only loves. They are devoted, hardworking, unassuming and funny. Each is from a small town and each, in his own way, is imbued with the best kind of small town values. They are, in fact, the sort of young people who hold within themselves the promise of America. And that is why I want to bring to life, on film, this real life Romeo and Romeo—so that all who condemn them, might come face to face with exactly what it is they are opposing.
But Bloodworth-Thomason needs funding for this project. To that end, she created a Kickstarter page and set the production goal at $300,000. So far she and her team have raised $103,902. They have 21-days to reach their goal or they lose every cent, so anyone interested in help spread Tommy and Shane's story should head on over to the Bridegroom page and throw them some dough.
Watch Crone's film about Tommy AFTER THE JUMP, but be warned that it's a tearjerker.