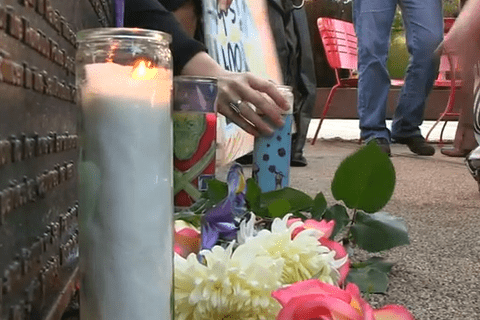 LGBT activists and their allies gathered in San Francisco last night to honor Mollie Olgin and Mary Chapa, the teenaged lesbian couple shot in a Texas park earlier this month.
Both women were shot in the head; Mollie, only 19-years old, died at the scene. Mary remains in the hospital.

AFTER THE JUMP, reader Sean Chapin's video from the San Francisco vigil organized by Cleve Jones. There will be two other vigils in DC and Texas this Friday evening.
Watch the San Francisco event AFTER THE JUMP.