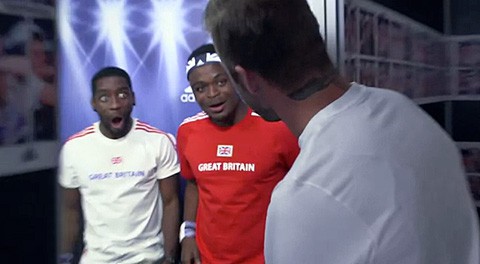 Shoppers visiting a Team Great Britain photo booth at the Westfield Stratford City not far from the Olympic Stadium were given a shock yesterday when David Beckham appeared from around a corner to take a photo with them.
The reactions — from surprise, to laughter, to tears — are sure to bring a smile to your face.
Watch, AFTER THE JUMP...