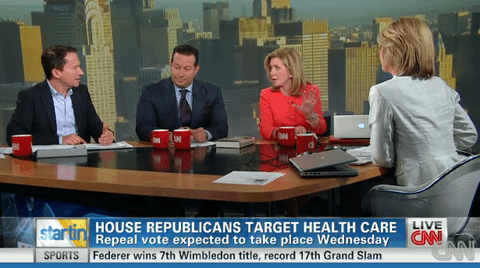 If you thought the Supreme Court decision in favor of the Affordable Care Act's individual mandate was the end of that political story, think again.

While House Republicans say they'll hold a symbolic vote to repeal the President's signature legislation this week, GOP Rep. Marsha Blackburn suggested this morning on CNN that they hold a vote every day until the law is taken off the records.

Gay Democratic strategist and writer Richard Socarides pointed out, however, that there's no way the Senate, controlled by President Obama's party, would let that vote go through and that Republican efforts amount to little more than "political theater in an election year" that simply wastes the legislature's time.
Blackburn, of course, disagrees.

Watch the heated exchange AFTER THE JUMP.