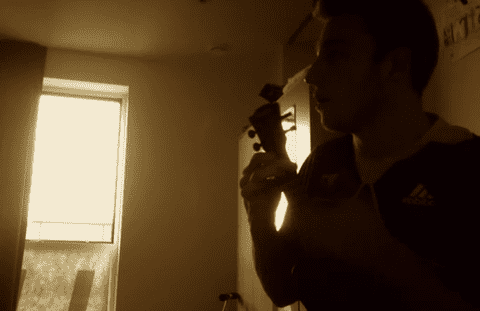 When not jumping from great heights into a pool below, Olympic diver Matthew enjoys playing Beyonce's "Single Ladies" on his ukulele, as he did in a recent YouTube video.

"Someone on Twitter asked me to upload a video of me playing the ukulele," the Australian national explained. "I profess to be neither a great instrumentalist nor singer, I'm just an Olympic diver who likes to strum away in his spare time."

Watch openly gay Mitcham strum away AFTER THE JUMP...