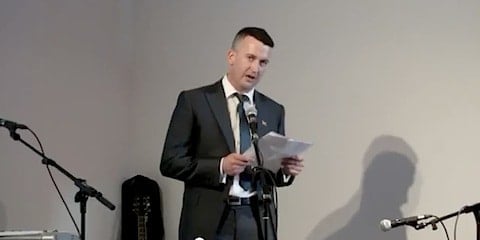 Irish hurler Dónal Óg Cusack, who made headlines when he came out in 2009, gave a powerful speech to the Foyle Pride Festival in County Derry last week, the Irish Times reports.
Said Cusack:
"When I did come out to them (his teammates) we had lots of deep conversations. And their loyalty to me then and since then has been one of the most moving and meaningful things in my life. It's been a great positive. So have all the encounters with young people thinking about coming out. All the meetings with people who took a bit of encouragement in taking big steps in their own lives....When I came out a few years ago I wasn't making any big statement about myself I was following up on a promise I made to myself when I was younger. I was at a gay club in Cork and somebody recognised me as a hurler. I pretended not to be who I was and I felt sick afterwards. I promised I'd never pretend to be something that I wasn't."
Watch, AFTER THE JUMP...