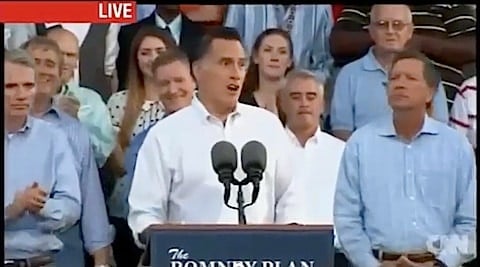 President Obama's campaign last night reacted to a speech given by Mitt Romney in Chillicothe, Ohio which called Obama's presidency "desperate and angry", and calling his campaign one of "division and anger and hate."
They said that Romney seems "unhinged":
"Governor Romney's comments tonight seemed unhinged, and particularly strange coming at a time when he's pouring tens of millions of dollars into negative ads that are demonstrably false."
Watch some brief clips from Romney's speech, AFTER THE JUMP...