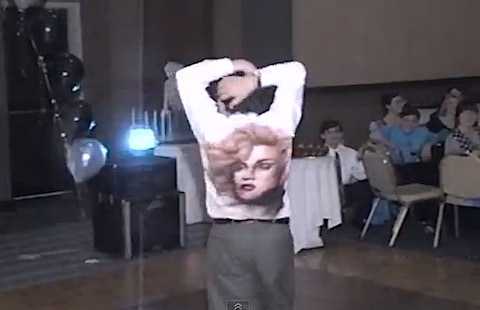 A 'When I Knew' moment:
On March 14, 1992, Shaun Sperling read from the Torah and became a Bar Mitzvah in the northwest suburbs of Chicago. The theme Shaun chose to signify the religious celebration of him becoming a man was, 'Madonna'. To kick off the party, he performed a dance to 'Vogue' - now strike a pose and lets get to it...
Watch, AFTER THE JUMP...