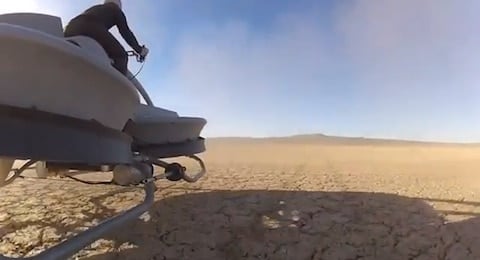 Aerofex, a company in the business of hover technology, is in the process of designing a 'hover bike' which responds to the rider's own sense of balance: "So far, according to Blastr they've achieved flights of 30 mph hovering 15 feet above the ground. With a little more tuning, these bad boys could be available for market by 2014."
Who's going to be the first to bring one to Burning Man?
Watch, AFTER THE JUMP...