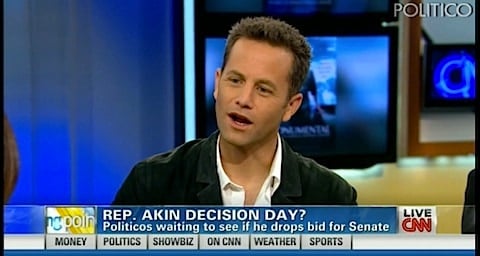 Former child star turned right-wing religious activist Kirk Cameron defended Todd Akin in a CNN appearance this morning:
"He clearly is a pro-life advocate, and for that, I respect him…He said that he misspoke and that he misphrased something and that he apologized…I'm the kind of person that believes that I would like to be evaluated by my entire career and my entire life, not two words that I would misspeak and then later apologize for," he said. "So he's in a tough spot."
Watch, AFTER THE JUMP…
In related news, Paul Ryan made a "not brief" call to Akin yesterday. Didn't stop him from putting his video out though.