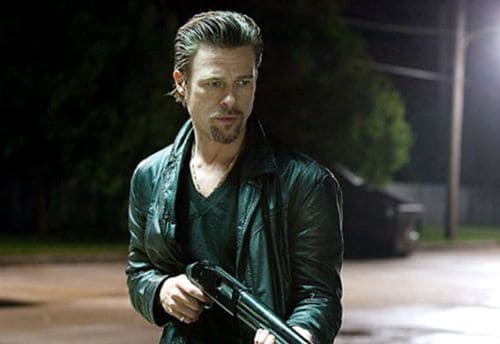 Brad Pitt in Killing Them Softly.
Brad Pitt told The Telegraph at a screening of his new film that he still disagrees with his mom Jane Pitt on the topic of Obama and same-sex marriage.
"I am an Obama supporter and I'm backing his election campaign," Pitt says at a screening of his forthcoming film Killing Them Softly, at the Mayfair Hotel in London. "Gay marriage is inevitable. The next generation, they get it. It is just a matter of time before it becomes a reality."
The trailer for Killing Them Softly, AFTER THE JUMP...