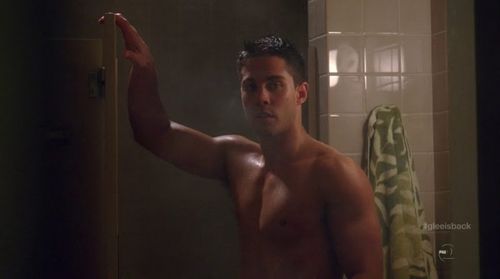 Six years ago this month I wrote about an Australian Idol contestant that was "setting hearts aflutter" down under named Dean Geyer, who had just been discovered to have done a pin-up calendar shoot.
Six years later Dean Geyer's the latest piece of meat to hit Glee, and here are some screencaps (via groopii), better late than never, of Mr. Geyer's debut scene on the show last week.
Good morning. More, AFTER THE JUMP...