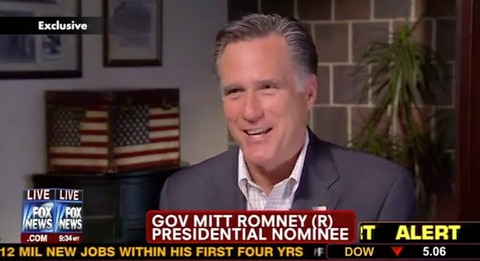 Mitt Romney was asked by FOX News anchor Bret Baier about his failure to mention or praise the troops in his speech at the Republican National Convention.
Answered Romney:
"When you give a speech you don't go through a laundry list, you talk about the things you think are important."
Romney adds that he did talk about his commitment to a strong military ("He plans to increase military spending by $2.1 trillion over the next ten year," Think Progress notes): "I didn't use the word troops. I used the word military. I think they refer to the same thing.
Watch, AFTER THE JUMP...