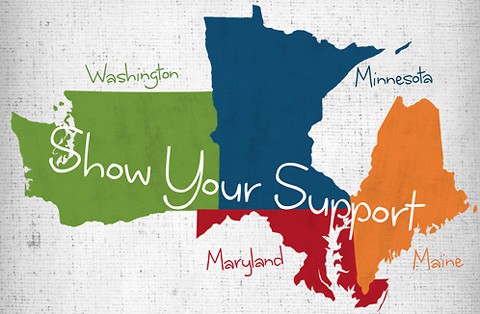 The Four, a new campaign partnering with Marylanders for Marriage Equality, Minnesotans United for All Families, Washington United for Marriage, and Mainers United for Marriage, aims to cultivate support for and against (Minnesota is voting on a same-sex marriage ban) marriage equality ballot measures in those states.
Here's their website.
Watch the campaign's promo video, AFTER THE JUMP...