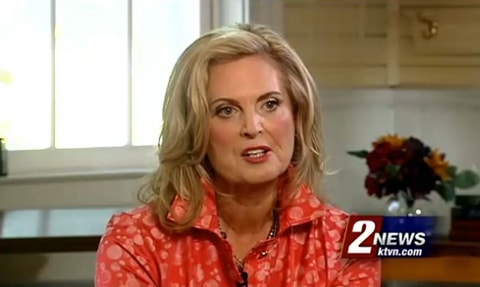 In an interview with KTVN in Reno, Nevada, Ann Romney expressed concern for her husband's mental fitness to handle the job as president:
"You know, I think my biggest concern, obviously, would just be for his mental well-being....I have all the confidence in the world in his ability, in his decisiveness and his leadership skills, in his understanding of the economy, in his understanding of what's missing right now in the economy - you know, pieces that are missing to get this jumpstarted. So for me I think it would just be the emotional part of it."
Watch, AFTER THE JUMP...
Short clip:
Longer clip (interview starts around 6:12):

KTVN Channel 2 – Reno Tahoe News Weather, Video –