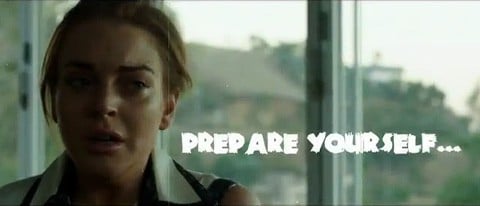 The mostly crowd-sourced thriller The Canyons written by Bret Easton Ellis, directed by Paul Schrader, and starring Lindsay Lohan and porn star James Deen has busted out of the gate with a 70's-style retro teaser.
At this point it's hard to tell what the ultimate project will look like, but the filmmakers say two more teasers "made to resemble 1950's melodrama and 1930's comedy" are on the way soon.
Check it out, AFTER THE JUMP...