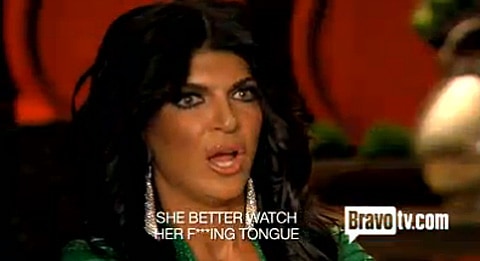 Andy Cohen and the Real Housewives of New Jersey cast offered up a bit of drama last night as the teaser to the second part of the show's reunion when Rosie Pierri, Teresa Giudice's cousin, threated to "rip her f**king head off" for talking smack about her late father.
Pierri was the subject of an emotional episode earlier this year in which she came out to her niece and nephew.
Watch, AFTER THE JUMP...