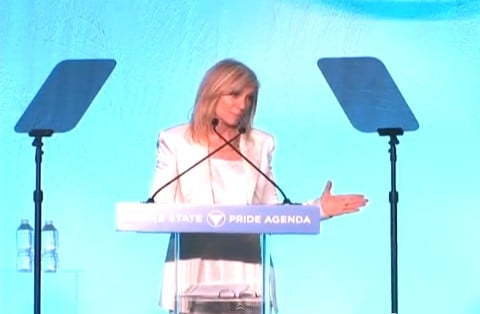 Last Thursday night, actress and longtime friend of the LGBT community Judith Light accepted the Douglas W. Jones Award for activism at the Empire State Pride Agenda's 2012 Fall Dinner.
Said Light: "What comes up for me when hearing I am being honored for being an activist is, doesn't everybody do what I do? And if they don't, why not?"
Watch her speech, AFTER THE JUMP...
(via david mixner)