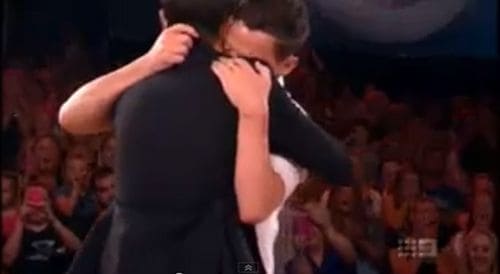 Earlier this week, Benjamin Norris won Australia's version of the reality show Big Brother, becoming the first gay man to do so down under. On the show's finale, after winning $250,000, Ben surprised the audience by proposing to his boyfriend, also named Ben, with a family diamond, and quickly became the flag-bearer for Australia's battle for marriage equality.
Said Norris:
"This was a diamond that my great grandfather bought for my great grandmother and it was worn by my parents on their wedding day so it's something that is a part of my family...Since I've met Ben all I have wanted is for him to be a part of my family. And no-one is going to tell us that sitting on the couch together at the end of the day pretending that we're married that we're not married."
Watch the proposal go down, AFTER THE JUMP...