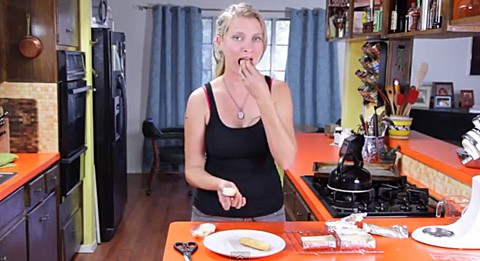 Many of you will remember Hilah.
She's the YouTube chef who came up with the delicious Chick-fil-Gay sandwich that I posted here back in July. Since Twinkies are clearly the hottest dessert this Thanksgiving (aside from the traditional favorites, of course), Hilah has come up with a home-made Twinkie recipe that many of you will want to try.
Check it out, AFTER THE JUMP...