Former RNC Chairman Ken Mehlman has launched Project Right Side, a non-profit aimed at attracting conservatives to the fight for marriage equality.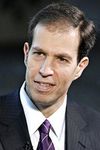 Writes Mehlman in a WSJ op-ed announcing the project:
Some misperceive the issue of marriage equality as exclusively progressive. Yet what could be more conservative than support for more freedom and less government? And what freedom is more basic than the right to marry the person you love? Smaller, less intrusive government surely includes an individual deciding whom to marry. Allowing civil marriage for same-sex couples will cultivate community stability, encourage fidelity and commitment, and foster family values.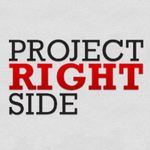 Mehlman argues that same-sex marriage is an idea conservatives should embrace:
Conservatives don't need to change core convictions to embrace the growing support for equal rights for gay Americans. It is sufficient to recognize the inherent conservatism in citizens' desire to marry, to be judged on their work, and not to be singled out for higher taxes or bullying at school. These objectives can be achieved while also protecting religious liberty, as demonstrated by states enacting civil marriage with exemptions for religious institutions.
To help Republicans appreciate this changing environment, I helped establish Project Right Side, which commissioned leading GOP polling firm Target Point to survey 16,000 voters over the past year, over-sampling Republican and swing voters in battleground states, including 2,000 such voters on Election Night.
According to a statement on its site, "Project Right Side is a 501(c)(4) non-profit providing research and analysis to improve the political climate for gay and lesbian issues across the political spectrum."
Visit Project Right Side's website HERE.