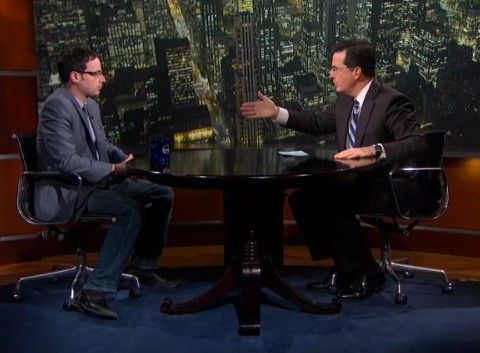 Part 2 of your Nate Silver fix this morning comes in the form of an interview on the Colbert Report last night, in which Stephen grilled him about working at the NYT, his new book The Signal and The Noise", predicting elections, and why so many pundits (like Colbert) have an issue with Silver's number-crunching.
Watch, AFTER THE JUMP...
Speaking of predictions, David Mixner has posted predictions from Hilary Rosen, Bob Shrum, and Ken Mehlman, on what they think today's surprise (there's always one) will be!