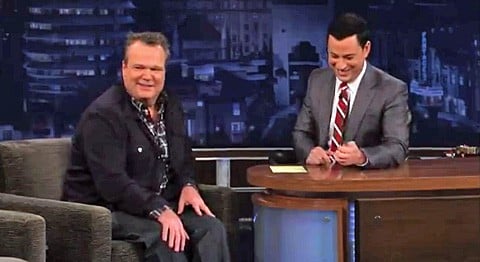 On a visit last night to Jimmy Kimmel, Eric Stonestreet talked about the disappointment that washes over people when they realize he's not his Modern Family character, as well as the Katy Perry birthday surprise he recently gave to Jesse Tyler Ferguson (you can watch that HERE).
He also insists he was not drunk during his onstage bit at the American Music Awards (well, maybe a little tipsy). And he discusses some costuming issues for an upcoming episode (below).
Watch, AFTER THE JUMP...