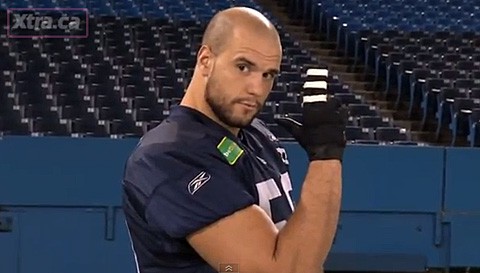 Canada's Xtra caught up with Toronto Argonauts offensive lineman Joe Eppele and wide receiver Mike Bradwell at a practice last Friday ahead of their Canadian Football League playoff game, and spoke with the two players about homophobia in the sport..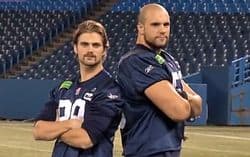 Said Eppele: "Unfortunately I think it is still something that is a reality with teams and there are issues stemming from the stubborn jock mentality that some of the guys still hold on to, but I definitely think more people are becoming more open-minded….There are gay and lesbian athletes out there, they probably just don't feel comfortable at the moment to come out."
Added Bradwell, of having a gay teammate: "I can't lie and say it would be easy. But I think it would be accepted. I think we're growing as a society."
Watch, AFTER THE JUMP…