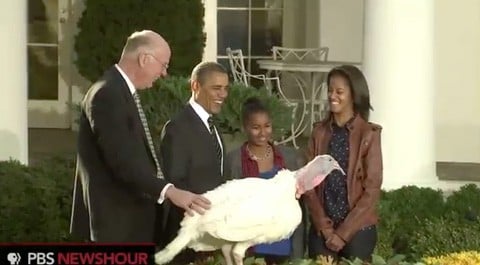 President Obama gave two turkeys a presidential pardon today. Cobbler and Gobbler will head to their future home at George Washington's Mount Vernon Estate. In his remarks, Obama gave a shout-out to NYT number-cruncher Nate Silver:
"For the first time in our history, the winners of the White House turkey pardon were chosen through a highly competitive online vote, and once again, Nate Silver completely nailed it. The guy's amazing. He predicted these guys would win."
Watch, AFTER THE JUMP...