PHOTO OF THE DAY: A gay James Bond fan-fiction come to life. 
SAM GREISMAN
A look back at today's top stories
GAYS AND ANTI-GAYS
Frank Ocean recently spoke with GQ about his coming out. On the topic of his bisexuality he says he doesn't want to be put in "labels and boxes and sh*t". Androgyny being what it is in fashion, I suppose it was only a matter of time before a woman began modeling men's clothes. 
Former RNC Chairman Ken Mehlman has launched a non-profit with the intent of bringing Republicans on board the fight for marriage equality. 
Anti-gay Washington pastor Ken Hutcherson had his feelings hurt that NOM didn't involve him more in the fight against gay marriage. Also Bryan Fischer says that the only way to know the age of the Earth is via accounts from people who were actually there when it was formed. I hope he isn't talking about himself. 
**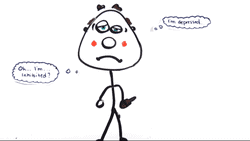 ENTERTAINMENT
During a stop on her promotional tour for Silver Linings Playbook, Jennifer Lawrence said that Josh Hutcherson is having a bromance with one of his Hunger Games co-stars. Take a listen to Britney Spears and Will.I.Am's new single. 
**

VIDEO OF THE DAY
If you plan on getting wasted with your family this Thanksgiving, you might want to know what your brain will look like.