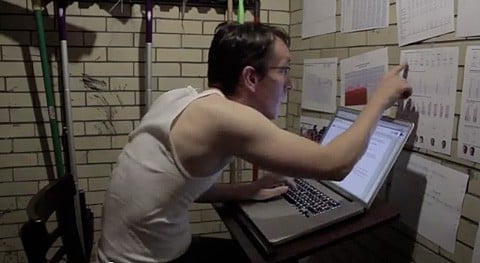 Those of you out there who tweet may be aware that yesterday 'Drunk Nate Silver' became a Twitter meme with users tweeting examples of how the on-the-nose election prognosticator might behave in various situations if he got on the bottle and got messy.
Dan Levitan's tweet set off the meme riot: "Drunk Nate Silver is riding the subway, telling strangers the day they will die"
Overnight, Second City has taken that meme and run with it, explaining what becoming a web celebrity has done to the NYT numbercruncher.
Watch, AFTER THE JUMP...