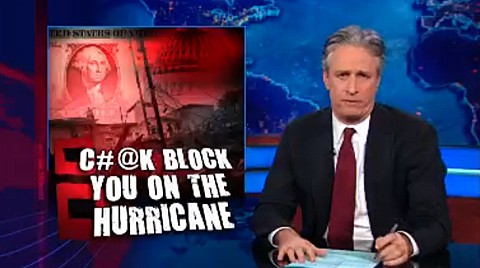 Jon Stewart looks at the House Republican inability to help those who lost everything in Hurricane Sandy.
"This is just a simple down the middle, black and white, cut and dry, warm cup of what would Jesus, or any other human being that isn't an a**hole, do? And you blew it. You blew it."
Watch, AFTER THE JUMP...