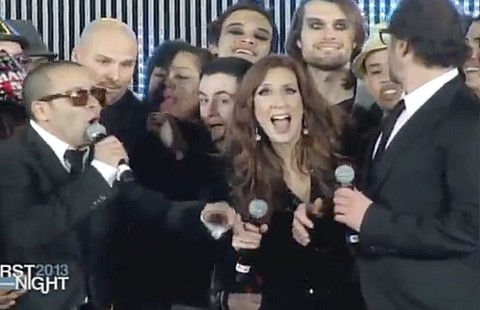 Thankfully it's boiled down to six minutes:
"On 12/31/2012, KDOC in LA aired a LIVE (NO DELAY) New Year's Eve show. ALL of the F-bombs, audio and video glitches, awkward pauses and drunk teleprompter mimics are 100% how the show aired. No tape doctoring necessary. Enjoy what probably is the last time KDOC will ever do anything live ever again. OH, and the best part...the info said 'Featuring Mario Lopez, Eva Longoria, Joey Lawrence and Jennifer Love Hewitt'. NONE of them showed up and instead they filled 90 minutes with Jamie Kennedy, a clearly high Macy Gray, and Bone Thugs N' Harmony who didn't get the memo not to curse. ENJOY."
Watch, AFTER THE JUMP...
(via gawker)