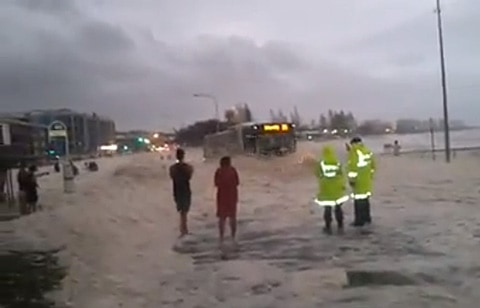 Queensland, Australian is in the middle of a flooding crisis impacted by ex-tropical cyclone Oswald which has caused torrential downpours. The storm has caused sea foam to build up along beaches, cascading over roads in thick piles.
Check out this video of onlookers and police watching a bus make its way through the foam. The attention then turns to a strange wave coming in alongside the bus, and then....
Watch, AFTER THE JUMP...
(via reddit)