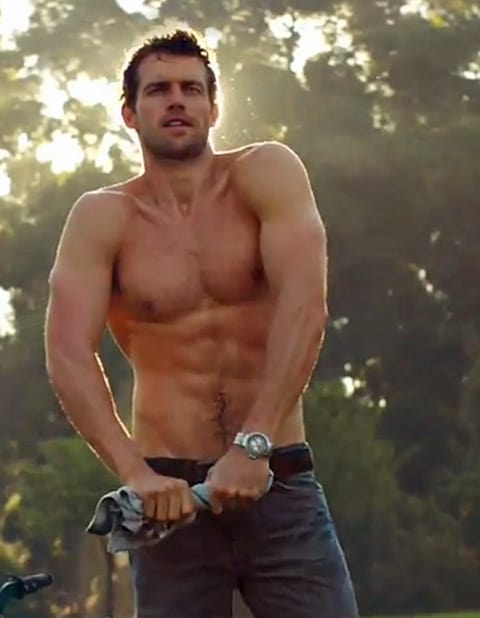 It's been 19 years since Lucky Vanous starred in the first male-objectifying Diet Coke ad. And because everything comes around, there's a new hunk, Andrew Cooper, using his pecs and abs to sell the NutraSweet-infused beverage.
Business Insider writes: "Ad agency BETC London created the spot for European TV markets, but if it's a success expect it to be rolled out worldwide."
Watch the new ad (and the Lucky Vanous classic), AFTER THE JUMP...
Here's the Lucky Vanous ad: