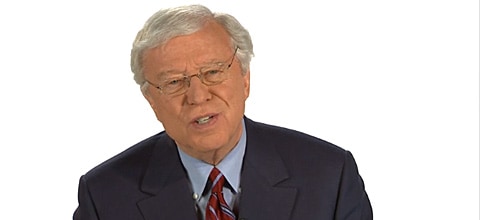 eHarmony CEO and co-founder Neil Clark Warren sat down for a chat with CNBC and Yahoo! Finance to talk about a variety of topics. One of them was the 2008 lawsuit with the state of New Jersey after which they put up a gay site. Warren says the threats from "angry" anti-gay Christians after they did that were so great they had to hire guards to protect themselves.
"I think this issue of same-sex marriage within the next 5 to 15 years will be no issue any more. We've made too much of it. I'm tired of it. It has really damaged our company. When the attorney general of the state of NJ decided that we had to put up a same-sex site, and we did it, we literally had to hire guards to protect our lives because the people who were so hurt and angry with us were Christian people who feel that it's a violation to Scripture.
Watch, AFTER THE JUMP...