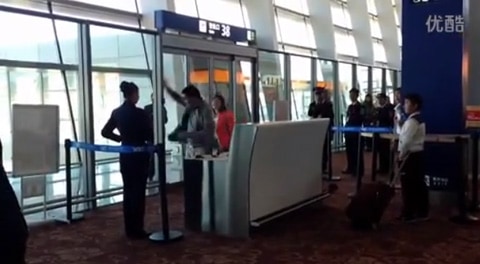 Last month I posted an amazing video of a Yan Linkun,  a member of the Chinese People's Political Consultative Committee (CPPCC) from Shizong county, Yunnan Province, destroying the airport gate after missing his plane last week. Yan had gone to have breakfast after purchasing his ticket but did not make it back in time to board.
There's another video, with sound.
Enjoy, AFTER THE JUMP...
(via biz insider)