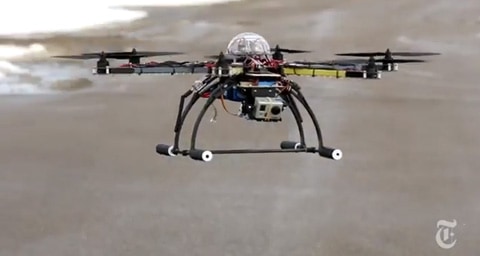 The coming drone invasion:
"The sky's going to be dark with these things," said Chris Anderson, the former editor of Wired, who started the hobbyist Web site DIY Drones and now runs a company, 3D Robotics, that sells unmanned aerial vehicles and equipment. He says it is selling about as many drones every calendar quarter — about 7,500 — as the United States military flies in total.
Watch, AFTER THE JUMP...