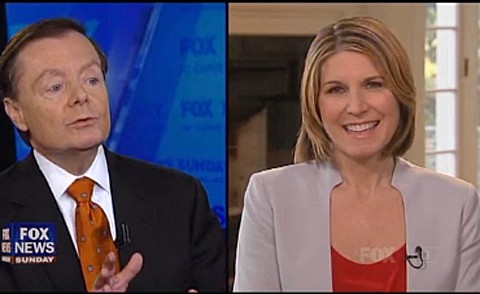 ON FOX News Sunday, evangelical leader Gary Bauer attacked the "radical movement" to "redefine marriage" in a debate with GOP strategist Nicole Wallace, saying that he's not worried about polling that shows a surge in support for same-sex marriage because "the polls are skewed."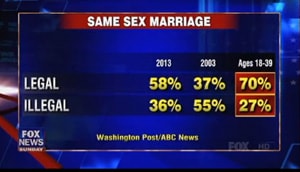 Snapped Bauer:
"The argument that the public is overwhelmingly in favor of same sex marriage is ludicrous. 33 states have voted to keep marriage the union of one man and one woman. If it was so obvious that the American public wants to try a radical social experiment that results in children in those households, definitely, definitely, not having a mother and a father - that's what makes marriage a special institution. It guarantees that children have mothers and fathers. If the opinion of the American public was so overwhelming, the gay rights movement and their allies like Nicole wouldn't be asking the Supreme Court to say to the American people, 'You have no say on this issue. We're going to decide it here in Washington D.C.'"
Watch, AFTER THE JUMP...