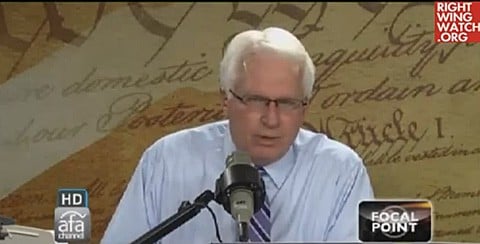 American Family Association spokeshater Bryan Fischer makes yet another bad prediction, Right Wing Watch reports:
First, Fischer said that the NFL shouldn't sign gay players because they would cause a "grenade-like explosion" that would destroy the team. He said that the repeal of Don't Ask Don't Tell is doing such damage to the military, even though all the reports so far show that the new policy has had zero negative impacts.
Watch, AFTER THE JUMP...