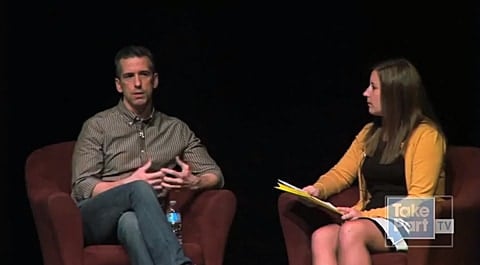 In a new episode of American Savage, Dan talks about arguments against marriage equality:
"People are going to marry dogs, they argue, if gay people can marry, because it's just the same. I bet if I argued I'd like to marry my gun they'd legalize that in a heartbeat in Texas."
Watch, AFTER THE JUMP...