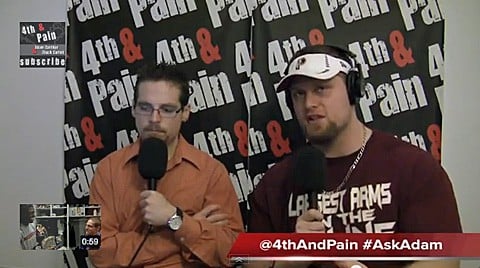 Washington Redskins defensive end Adam Carriker co-hosts 4th and Pain, a pro wrestling radio show. On his show this week, Carriker responded to rumors that an NFL player might be getting ready to come out of the closet. Carriker said that for a player to do so, he's going to need support from his team, and on the Washington Redskins he would have it:
"Odds are somebody out there in the big wide world of the NFL is gay. It's tough to come out with these things. If somebody comes out, I think it's going to depend on the locker room. There are certain locker rooms that have veteran leadership more so than others. If it were a Washington Redskins player, I don't think it would be a big deal. We have a lot of veteran good guys… good veteran leadership on this team."
Watch, AFTER THE JUMP...