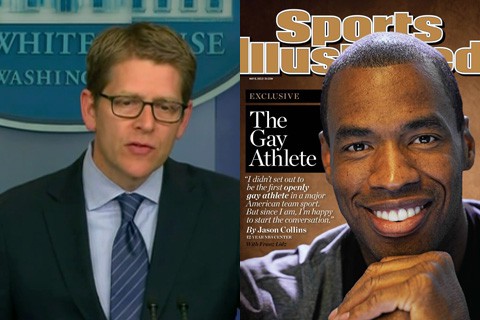 White House Press Secretary Jay Carney was asked if Obama had any remarks about NBA player Jason Collins' decision to come out of the closet. Carney said he had not talked to the President about it but offered these remarks:
"Here at the White House we view that as another example of the progress that has been made and the evolution tha has been taking place in this country, and commend him for his courage and support him in this effort, and hope that his fans and his team support him going forward."
Watch, AFTER THE JUMP...