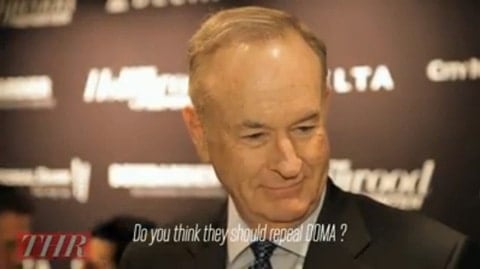 The Hollywood Reporter quizzed FOX News host Bill O'Reilly about his remarks during the Supreme Court marriage hearings that the "compelling argument is on the side of homosexuals" and that "Bible thumpers" are losing.
Asked if he stood by those remarks, O'Reilly said that marriage should be left to the states. Asked if he supports DOMA repeal, O'Reilly said Congress should do whatever they want.
Watch, AFTER THE JUMP...