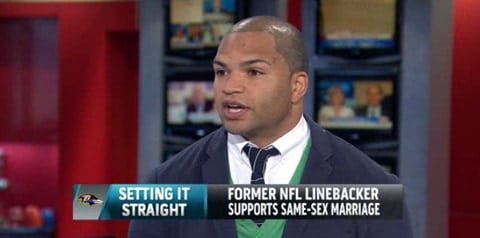 Brendon Ayanbadejo, who was cut from the Baltimore Ravens yesterday, sat down with MSNBC's Thomas Roberts today to talk about reports that it was because of his marriage equality advocacy. He also expands on statements he made to the Baltimore Sun that up to four gay NFL players may be planning to come out at the same time.
And, Towleroad gets a nice shout-out.
Watch, AFTER THE JUMP...
Visit NBCNews.com for breaking news, world news, and news about the economy