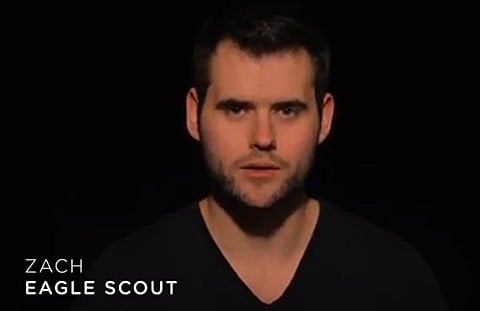 A powerful new video from the Scouts for Equality leader about his lesbian mom and den mother Jackie.
Says Wahls:
"It was really her guidance, as a leader, that I think facilitated the growth and development of us as boys, into young men. And it was interesting because Jackie, my mom, was an openly lesbian woman. So even though there was this policy that openly gay people couldn't be a part of the program, once a lot of the other parents and leaders saw that Jackie just wanted a positive scouting experience for me and for my peers, they understood that they didn't have anything to be afraid of. That made all the difference. It also illustrated to me the importance of lifting this ban so that mothers, like mine, could be a part of scouting experiences for their sons, all over the country."
Watch, AFTER THE JUMP...